Updated By: LatestGKGS Desk
Mission For Integrated Development of Horticulture (MIDH) : Sub-schemes&Funds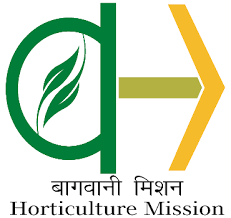 Funding of MIDH
The scheme is centrally sponsored and is partially funded by the Central Government.
Government of India provides 85% of the total outlay for the programmes under the mission in all states except NE and Himalayan states.
Here the government provides 100%.And the rest 15% is from the state governments.
MIDH:Sub-schemes
1)National Horticulture Mission (NHM)
This mission was implemented by the State Horticulture Missions and is aimed at increasing production in the Horticulture sector.
2)National Horticulture Board (NHB)
It implements the various schemes under the MIDH at the state and UT levels.
3)Horticulture Mission for North East & Himalayan States (HMNEH)
This mission is being implemented by the State Horticulture Missions of the Northeastern and Himalayan States.
4)Coconut Development Board (CDB)
This scheme implements of the MIDH in all coconut growing states in the country.
5)Central Institute for Horticulture (CIH),Nagaland
This institute was established in Medizipehima ,Nagaland in 2006-07 for providing backstopping through capacity building and
training of farmers and Field functionaries in the North Eastern Region.
6)National Bamboo Mission (NBM)