World Heritage Day 2019 Celebrations On 18th April: Theme, Details, Aim, Significance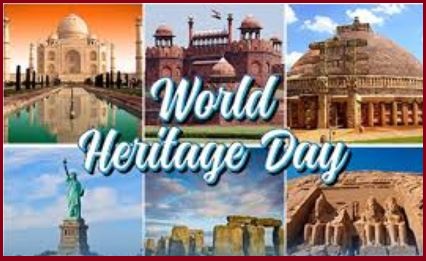 World Heritage Day 2019 Celebrations On 18th April: Theme, Details, Aim, Significance
World Heritage Day is celebrated every year on 18th April around the world.
World Heritage Day celebrations aim to spread awareness importance of protecting and preserving various sites around the world that have achieved world heritage status and having outstanding universal values.
World Heritage Day-2019 the theme of the day is "Rural Landscapes" focusing on the rural monuments spreads all over the world.
World Heritage Day was announced by the International Council on Monuments and Sites (ICOMOS) in 1982.
World Heritage Day was approved by General Assembly of UNESCO in 1983, with an aim of enhancing awareness about the importance of cultural heritage, monuments and to conserve them.
ICOMOS was established on principles set in Venice Charter, also known as 1964 International Charter on Conservation and Restoration of Monuments and Sites. There are total 36 (1 mixed, 7 Natural and 28 Cultural) UNESCO World Heritage Sites in India having special cultural or physical significance.
In India
India is one country that has been ruled by leaders from different religious and cultural backgrounds, like Aryans, Guptas, Mughals, Britishers, etc. And all of them have left their marks on the Indian soil, in the form of monuments and sites, that are protected and resurrected till date.