Updated By: LatestGKGS Desk
GK Questions 1st May 2019 General Knowledge, Current Affairs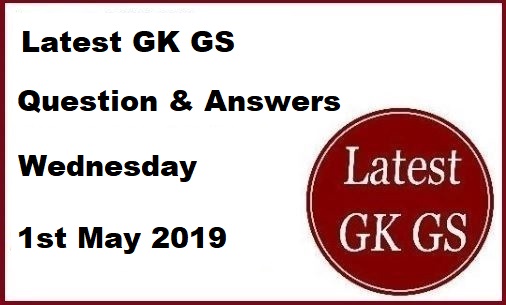 Daily GK Questions 1st May 2019 General Knowledge, Current Affairs
1. When is the Labor Day celebrated?
Ans:- 1st May
2. When Maharashtra Day is observed?
Ans:- 1st May

3. What is the name of Japan's new King?
Ans:- King Naruhito

4. Nepal collected 3000 Kg of garbage from Mt Everest under which campaign?
Ans:- Everest Cleaning Campaign

5. What is the name of first Indian Wrestler to fight at New York's Iconic Madison Square?
Ans:- Barang Punia

6. Which country's city creates a new Guinness World Record for hosting maximum flags?
Ans:- Lebanon's Capital Beirut

7. Recently, Indian Army Found Footprints of which creature on the Himalayas?
Ans:- 'Yeti' or 'Him Manav' or 'Snowman'

8. Who was named 2019 FWA footballer of the year?
Ans:- Raheem Sterling

9. Which city hosted the Shanghai Co-operation Organisation (SCO) Defence Ministers' conclave?
Ans:-Bishkek

10. When is the International Jazz Day celebrated?
Ans:- 30th April