Updated By: LatestGKGS Desk
Maharashtra Day or Maharashtra Diwas Celebrations on 1st May 2019 Details, History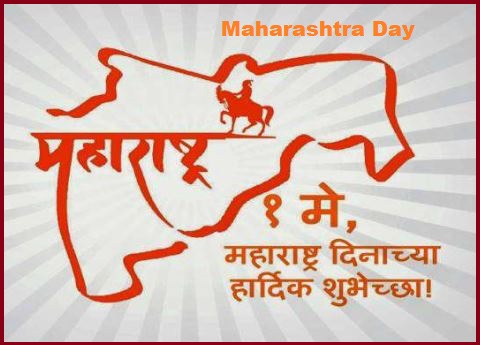 Maharashtra Day or Maharashtra Diwas Celebrations on 1st May 2019 Details, Significance, History
Maharashtra Day is celebrated every year on 1st May to mark the Maratha speaking region that was founded on 1st May 1960.
This year, the state government of Maharashtra organized the main function in Mumbai and celebrated this red-letter day at Shivaji Park, central Mumbai. Most educational institutions like schools, colleges, offices remain closed on this day.
Maharashtra Day is celebrated with organizing exhibitions, ceremonies, and parades in the public areas of Maharashtra. Also, private celebrations also take place around the city, including traditional Lavani performances, the narration of poems written by Marathi saints and folk songs.
History of Maharashtra Day
In 1956, the States Reorganisation Act was enacted that restricted Indian state boundaries according to language. When this act was enacted, it created the State of Bombay which then had a different language being spoken, namely, Kutchi, Konkani, Gujarati, and Marathi.
The Sanyukta Maharashtra Samiti was then formed which strived for the division of the Bombay state in 2 halves. In 1 half would be the people who spoke Marathi and Konkani and in the other state would be the people who spoke Gujarati and Kutchi.
The official effect took place on 1st May of the same year, 1960 and this is how Maharashtra attained its statehood in India.