Ishwar Chandra Vidyasagar Biography, Profile, Work, Achievements, Awards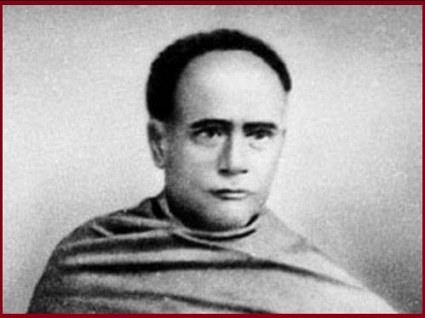 Ishwar Chandra Vidyasagar Biography, Profile, Work, Achievements, Awards
Ishwar Chandra Vidyasagar (1820 – 1891) was an Indian reformist and philanthropist popularly known as great Sanskrit and Bengali scholar who provided a significant contribution to simplify and modernize Bengali prose.
Ishwar Chandra Vidyasagar also reconstructed the Bengali alphabet and reformed Bengali typography into an alphabet of twelve vowels and forty consonants.
Ishwar Chandra Vidyasagar contributed significantly to Bengali and Sanskrit literature. His "Barna Porichoy" is considered a classic in Bengali Literature. He also worked for Dalits and minorities.
Ishwar Chandra Vidyasagar was born on 26 September 1820 to an orthodox Brahmin family at Birsingha village, Paschim Midnapore District in Bengal province. His father name was Thakurdas Bandyopadhyay and mother name was Mother Bhagavati Devi.
Ishwar Chandra Vidyasagar was very intelligent and completed his education with distinction marks. He passed in Sanskrit Grammar in 1841. Later, he completed Law examinations and finally joined in Fort William College as a professor to teach the Sanskrit language and worked there for 5 years.
Ishwar Chandra Vidyasagar in 1856 AD opened a school in Kolkata in the name of Barisha High School.
Ishwar Chandra Vidyasagar was awarded the title of 'Vidyasagar', from the 'Sanskrit College' in Calcutta, which means 'Ocean of Knowlege'.
Ishwar Chandra Vidyasagar wrote many books on social issues and the need for reforming the Orthodox beliefs.
Some of his books authored by him are:
Betaal Panchabinsati (1847); Bangala-r Itihaas (1848); Jeebancharit (1850); Bodhadoy (1851); Upakramanika (1851); Bidhaba Bibaha; Bishayak Prostab; Borno porichoy (1854); Kotha mala (1856); Sitar Bonobas (1860) and a Bengali Newspaper-Shome Prakash started publishing in 1858
A famous Indian Mathematician, Anil Kumar Gain founded 'Vidyasagar University' in Calcutta to honor Ishwara Chandra Vidyasagar.
Ishwara Chandra Vidyasagar died on 29 July 1891 at the age of 70 years in Calcutta (Kolkata), West Bengal.