Updated By: LatestGKGS Desk
21st May: National Anti-Terrorism Day 2019 Theme, Details, Aim, History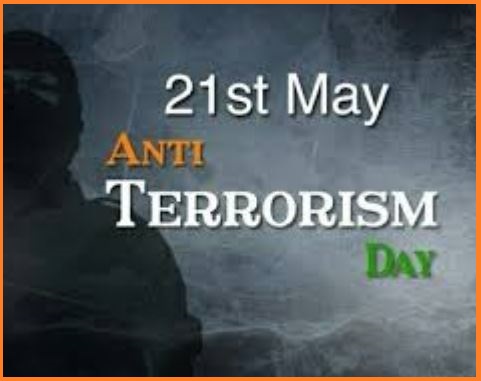 21st May: National Anti-Terrorism Day 2019 Theme, Details, Aim, History
National Anti-Terrorism Day is observed every year on 21st May across India to raise awareness among the people about the danger of terrorism and violence and its effect on the people, society and the country as a whole.
National Anti-Terrorism Day main aim is to motivate people against terrorists and promote unity, peace, and harmony among the nation.
National Anti-Terrorism Day on 21st May also marks the death anniversary of the seventh and former Prime Minister Rajiv Gandhi who was assassinated at an election rally near Chennai by a suicide bomber from the LTTE on 21 May 1991.
Former PM Rajiv Gandhi was killed in Tamil Nadu in a campaign by the terrorist. Then, under V.P. Singh government the centre has decided to observe 21st May as Anti Terrorism Day. From then it is celebrated in India.
On National Anti-Terrorism Day, debates, discussions, seminars, symposia, etc. are organized in schools, colleges, and universities across the country on the threats of terrorism and violence.
Also, on this day Anti Terrorism pledge will be taken in all the government offices, public sector undertakings and other public institutions, etc.