Updated By: LatestGKGS Desk
International Day of Light On 16 May 2019 Theme, Details, Aim, Significance, History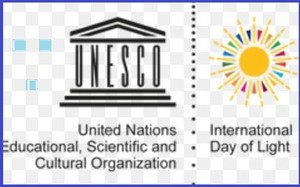 International Day of Light On 16 May 2019 Theme, Details, Aim, Significance, History
International Day of Light is celebrated on 16th May every year around the world to raise awareness of the achievements of light science and its applications, and its importance to humankind.
International Day of Light was first celebrated in the year 2018 by the UNESCO (The United Nations Educational, Scientific and Cultural Organization) to continuously appreciate the light and for the exemplary role, it plays in science, culture, and art, education, sustainable development, medicine, communications.
International Day of Light-2019 is the second edition of celebrations which witnessed more than 300 events have in 60 countries globally.
International Day of Light-2019 theme focus of celebrations has been the 'Illuminating Education conference' that was held at the UNESCO Category 1 Institute ICTP in Trieste where presentations have covered a wide range of topics, namely, science education, challenges on diversity and gender equality, and practical career advice.
The overall program was titled "Illuminating Education". This included a presentation by University of Auckland's Cather Simpson (title of the presentation was "Using Physics to Feed the Planet"), Stephen Pompea from the National Optical Astronomy Observatory's showcased the fruits of public engagement within his field, while Jess Wade from Imperial College London describing OLED research and her efforts to address gender imbalance in science.
On International Day of Light, SPIE (Society of Photo-Optical Instrumentation Engineers) also launched its annual IDL Photo Competition. The communities worldwide will be sharing the benefits of light and celebrate light with the support of an SPIE IDL Micro Grant.