Updated By: LatestGKGS Desk
ExoMars 2016: ESOC, Germany 19,20 Oct for ExoMars Mission success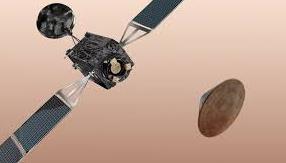 ExoMars 2016 success events to be organised at ESOC, Germany
A two day media program will be held at ESOC control centre in Darmstadt, Germany on 19th October and 20th October.
The conference relating to Schiaparelli launched by ExoMars to enter around the orbit of Mars.
19th October 2016 and 20th October 2016 events details
The first event will be organised on 19th October 2016 at 3 p.m. to 10 p.m. where the ExoMars members and the media will jointly look at the highlights of descend and landing of Schiaparelli and the orbit insertion of TGO.
On the stage, the ExoMars engineers and the scientists from ESA will express the technical and operational challenges of lending on Mars and will explain the scientific questions relating to Mars Robotic exploration programme.
The live telecast of the updates will be broadcasted directly from the ExoMars control room.
The second event on 20th October 2016 at 10 a.m to 11 a.m
In the meeting, the media will summarise the events that arrived from TSO and Schiaparelli.
The scientists and other members will also do the briefing of the same and the images taken from Schiaparelli will be presented.