Updated By: LatestGKGS Desk
Jawaharlal Nehru National Urban Renewal Mission (JNNURM), details, sub-missions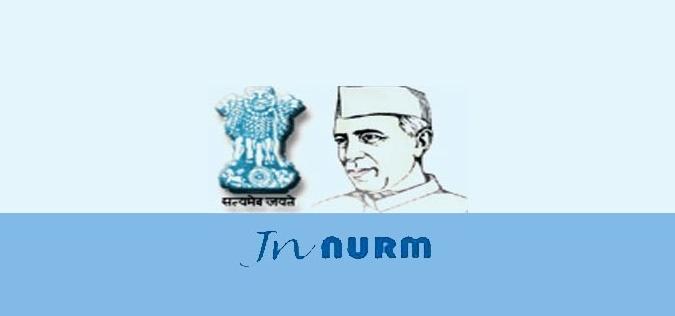 Ministry of Urban Development launches a massive scheme to modernize identified cities
Jawaharlal Nehru National Urban Renewal Mission (JNNURM) is a massive city-modernization scheme launched by the Government of India under Ministry of Urban Development.
JNNURM aim is to encourage reforms and fast track planned development of identified cities. The focus is to be on efficiency in urban infrastructure and service delivery mechanisms, community participation, and accountability of ULBs/ Parastatal agencies towards citizens.

It has two Sub-Missions:
Basic Services for the Urban Poor (BSUP) seeks to provide seven entitlements/services - security of tenure, affordable housing, water, sanitation, health, education and social security in low-income segments in the 65 Mission Cities.
The Integrated Housing and Slum Development Programme (IHSDP) seeks to provide the above mentioned 7 entitlements, services in towns/cities other than the Mission Cities. It has sought to enhance the affordability of the urban poor through the provision of an interest subsidy of five percent per annum on a loan amount of up to 1 lakh for the economically weaker sections and lower income groups in the urban areas for acquisition/construction of houses. The Government has also launched a scheme of Affordable Housing in Partnership with an outlay of 5,000 crores for construction of one million houses for EWS/LIG/MIG with at least 25 percent for EWS category.
The Main Objectives of the Mission are:
Focused attention to integrated development of infrastructure services in cities covered under the Mission;
iii. Establishment of linkages between asset-creation and asset-management through a slew of reforms for long-term project sustainability;
Ensuring adequate funds to meet the deficiencies in urban infrastructural services;
Planned development of identified cities including peri-urban areas, outgrowths and urban corridors leading to dispersed urbanization;
Scale-up delivery of civic amenities and provision of utilities with emphasis on universal access to the urban poor;
Special focus on urban renewal programme for the old city areas to reduce congestion.
Latest Government Of India Updates