Pradhan Mantri Jan Arogya Yojana will cover child cancer treatment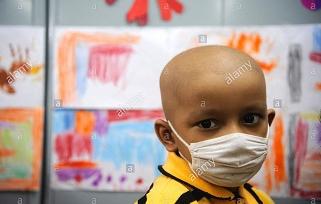 Pradhan Mantri Jan Arogya Yojana will cover child cancer treatment: Details, Aim, Highlights
Union Government has announced that the childhood cancer treatment will be covered under Pradhan Mantri Jan Arogya Yojana.
NITI Aayog member Vinod Kumar Paul informed at an event on 9th September 2018 in New Delhi.
Child cancer will be treated under the Ayushman Bharat scheme and the rate in this regard has been fixed.
About 1.5 lakh health and wellness centers will be opened across India by 2022 under the scheme. The centers will provide comprehensive health care for diseases like diabetes, cancer, hypertension, and cardiovascular diseases.
About Pradhan Mantri Jan Arogya Yojana (PMAY)
Pradhan Mantri Jan Arogya Yojana (PMAY) or Ayushman Bharat scheme will be launched by Prime Minister Narendra Modi on the birth anniversary of Pandit Deen Dayal Upadhyay on 25th September 2018.
PMAY is the world's largest government-funded programme, which will cover over 10 crore poor and vulnerable families providing coverage up to Rs 5 lakh per family per year for secondary and tertiary care hospitalisation.
The healthcare initiative will have a positive impact on approximately 50 crore Indians, especially those belonging to BPL and lower-middle-class families.