Updated By: LatestGKGS Desk
MahatmaGandhi National Rural Employment Guarantee Act(MGNREGA),details,motive,purpose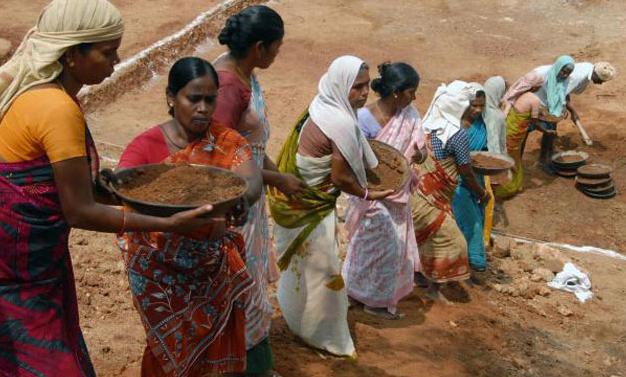 Rural Employment programme for unskilled works
Mahatma Gandhi National Rural Employment Guarantee Act (MGNREGA) was originally called NREGA which stands for National Rural Employment Guarantee Act. The Congress government added Mahatma Gandhi into it
MGNREGA is a social security employment act which guarantees employment to the poorest people in India. The way the identify these regions is by narrowing down to the poorest districts in India. The agenda is to provide 100 days of employment to all adults in the chosen districts to do unskilled manual work.
MGNREGA is a rights-based employment guarantee programme, with a demand-driven approach.
Each applicant apparently gets allocated work within the same area to build roads, ponds, wells etc. Labor-intensive tasks like creating infrastructure for water harvesting, drought relief, and flood control are preferred. Basically, villagers had to do work which is not economically productive or so it seems by the nature and organization of it.
Ever since independence, every government's agenda is to involve the rural population of India into the overall national progress. Since 1960, there were several schemes which were predecessors to the MGNREGA scheme. Governments' have experimented with this social security compulsory employment in many ways.
The scheme suffers from multiple challenges of fake accounts, sub-optimal quality of assets, top-down decision making and many others. Therefore, the government needs to rework and plug the leakages through consensus.