Updated By: LatestGKGS Desk
Nai Roshni Scheme details Objectives and important feature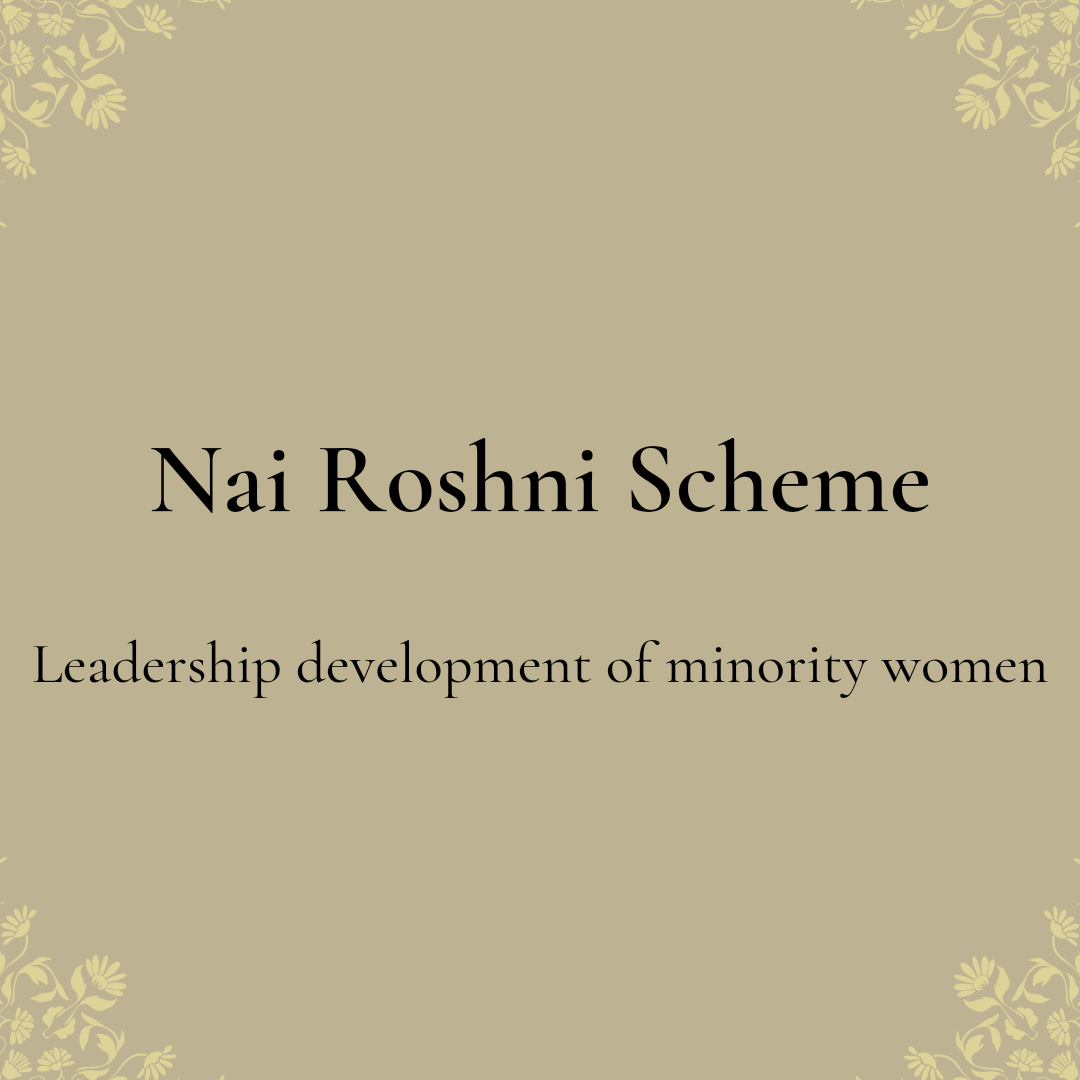 Nai Roshni Scheme : Launch, Objectives and Some Important Points
This scheme was implemented under the Ministry of Minority affairs in 2012-13 for the leadership development of Minority Women.
It is a welfare scheme, in order to encourage the minority women.
Objectives of Nai Roshni Scheme
*The scheme has been implemented through NGOs,civil societies and government institutions to provide confidence to minority women.
*The scheme helps in fighting different social issues,which minority women and children face.
*Under this scheme women of Muslim,Sikh,Christian,Buddhist,Zoroastrain and Jain are targeted in respect of the section 2 (C) National Commission for Minorities Act,1992.
*Womens of all caste and of some kind of disability are also included under this scheme.
Points to notice
*A study was conducted by NITI Ayog to evaluate this scheme .
*15 Districts, 30 Blocks,87 Villages,27 NGOs started their study over 8 states namely Assam,Kerala,Punjab,Rajasthan,West Bengal,Gujarat,Andhra Pradesh&Uttar Pradesh.
*And the result was that,the scheme helped a majority of women to gain confidence and develop a spirit of leadership.
*The womens who are trained, are now helping other people in raising their essential demands.