India Marks 127th Birth Anniversary of Dr Bhimrao Ramji Ambedkar As Ambedkar Jayanti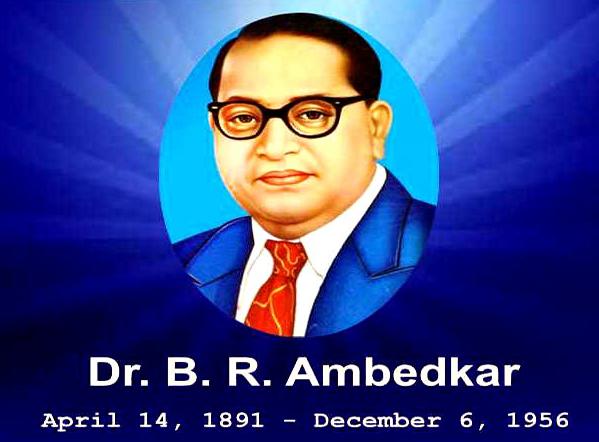 India Marks 127th Birth Anniversary of Dr. Bhimrao Ramji Ambedkar As Ambedkar Jayanti
India marks the 127th birthday anniversary of Bhimrao Ramji Ambedkar as 'Ambedkar Jayanti' on 14th April 2018.

Dr. Bhimrao Ramji Ambedkar popularly known as 'Baba Saheb' was an Indian jurist, economist, politician and social reformer.

Dr, BR Ambedkar is also called as "The Father of the Constitution of India" who fought against racist abuse in India. He was the principal architect of Indian Constitution and a founding father of the Republic of India.
Dr, BR Ambedkar was the person who encouraged the 'Dalit Buddhist Movement' and campaigned against social discrimination against untouchables as he too belongs to the lower caste (minorities). He also worked for upliftment for the rights of women and labors.

Dr. BR Ambedkar was born on 14th April 1891 in Mhow, Madhya Pradesh to a Dalit family. He died on 6th December 1956 in New Delhi suffering from diabetes.

Dr. BR Ambedkar, after his death was also conferred with India's highest civilian award 'Bharat Ratna' in the year 1990 by the Government of India.

Dr. BR Ambedkar birth anniversary is marked with a name termed as Ambedkar Jayanti or Bhim Jayanti which is celebrated every year on 14 April to commemorate his memory.

Prime Minister of India, Narendra Modi in 2015, declared 'Ambedkar Jayanti' as an official public holiday all over India.

Dr. BR Ambedkar Jayanti is also celebrated in many parts of the world.