NACO releases HIV Estimations 2017 Report: Maharashtra Tops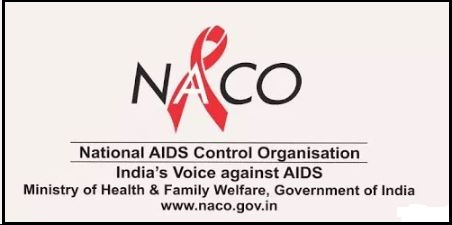 National AIDS Control Organisation 'NACO' releases HIV Estimations 2017 Report: Maharashtra Tops- Details, Objectives, Highlights
The National AIDS Control Organisation (NACO) on 14th September 2018 released the fourteen HIV Estimations 2017 report.
The objective of HIV Estimations is to provide updated information on the status of HIV epidemic in India at national and State/UT level. Over 190 countries around the world, including India, have pledged to end AIDS by 2030 by adopting the goal.
Key Findings of Report
Around 69.11 thousand PLHIV died of AIDS-related causes in 2017.
Nationally, 21.40 lakh people are affected by AIDS with more than two-fifths of them being women.
Maharashtra has around 3.30 lakh, contributing 15 percent of total immunodeficiency virus-affected people.
Other states with a high prevalence of PLHIV are:
Andhra Pradesh (2.70 lakh), Karnataka (2.47 lakh) and Telangana (2.04 lakh) ,
In adult HIV prevalence, Mizoram has the highest in the country at 2.04 percent, followed by Manipur at 1.43 percent and Nagaland at 1.15 percent.
Lowest adult HIV prevalence was in Jammu & Kashmir.
Around 22,677 HIV-positive women gave birth in 2017 with highest cases in Maharashtra followed by Uttar Pradesh, Bihar, Andhra Pradesh, Karnataka, Telangana, West Bengal, Gujarat, Tamil Nadu, and Rajasthan.
87.58 thousand new HIV infections occurred in 2017 with Telangana having the highest no of cases accounting for 11% of the total.
It is followed by Bihar and West Bengal with 10% each, Uttar Pradesh (8%), Andhra Pradesh (7%), Maharashtra (7%), Karnataka (6%) and Gujarat (5%).
Together, these eight states contributed almost two-thirds of all annual new HIV infections in India.
New infections are declining nationally, in five states — Arunachal Pradesh (65 percent), Assam (37 percent), Mizoram (18 percent), Meghalaya(10 percent) and Uttarakhand (4 percent).
Since 2005, the number of annual AIDS-related deaths have declined by almost 71 percent.