World AIDS Day On 1st December: 2018 Theme, Aim, Significance, History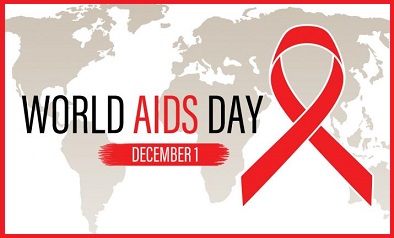 World AIDS Day Observed On 1st December: 2018 Theme Details, Aim, Significance, History
The World AIDS Day is observed on 1st December every year around the world to promote public awareness about Acquired Immuno Deficiency Syndrome (AIDS).
The World AIDS Day also aims to remember those who have died of the disease by mourning.
The purpose of Worlds AIDS Day is to educate people about HIV: on how to avoid catching the illness, to reduce the stigma surrounding those who live with it, and to raise money for research and development.
The World AIDS Day theme selected by the World Health Organization (WHO) for the year 2018 is 'Know Your Status' which aims to encourage people globally to get tested.
According to a report, only 75 percent of people living with HIV are aware of their status, meaning that that 9.4 million people aren't aware that they're HIV-positive as they haven't been tested. This also raises the risk of the illness spreading unknowingly on account of unprotected sex.
The World Health Organization (WHO) had designated 1st December as World AIDS Day in 1987. Since then it is observed annually. It is one of the eight official global public health campaigns marked by the WHO.
HIV/AIDS
HIV/AIDS is a pandemic disease caused due to the infection of Human Immunodeficiency Virus (HIV).
HIV is a virus that attacks the immune system. If untreated, a person's immune system will eventually be completely destroyed.
AIDS refers to a set of symptoms and illnesses that occur at the very final stage of HIV infection.
Causes:
Unprotected sex with an infected person.
During pregnancy from mother to child or even breastfeeding.
Through transfusion of blood.
Using hypodermic needles of an infected person to another person.