South Asia's Fist Cross-Border Petroleum Pipeline Is Between India & Nepal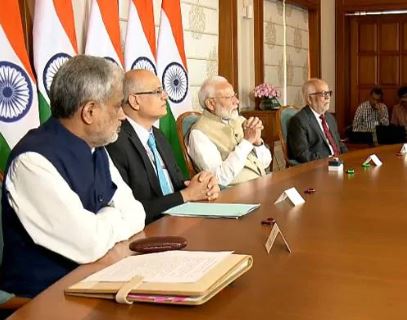 South Asia's Fist Cross-Border Petroleum Pipeline Is Between India & Nepal: Details, Features, Significance
Prime Minister of India Narendra Modi and PM of Nepal K.P. Sharma Oli on 10th Sep 2019, jointly inaugurated South Asia's first cross-border petroleum pipeline from Motihari in Bihar, through video conference.
The oil pipeline project was first proposed in 1996.
This cross-border petroleum pipeline is 69-km, running from India to Amlekhgunj in Nepal and has a capacity of 2 million metric tons per annum which will be provided to the people of Nepal every year at affordable rates.
With this, now the price of petroleum products will be reduced by Rs. 2 per liter in Nepal and will also enhance the energy security of Nepal
Background
India has invested around Rs 3.5 billion in the oil pipeline project.
Indian PM Narendra Modi and Nepal PM KP Sharma Oli had jointly laid the foundation stone for the pipeline project at the Hyderabad House in New Delhi during Oli's visit to India in 2018.