Updated By: LatestGKGS Desk
Interceptor missile (ABM-PDV): Features, Destructive Capacity, Hit-to-kill Missile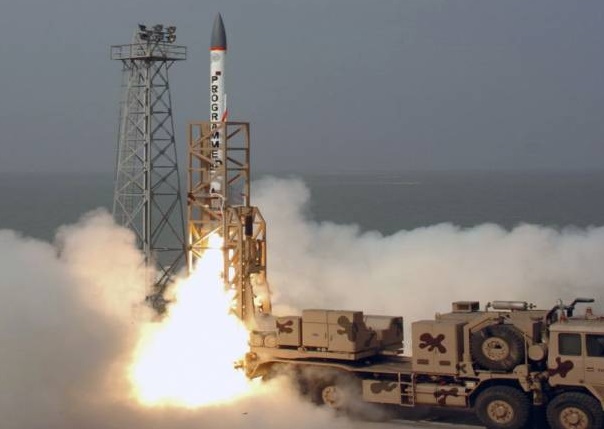 Anti-Ballistic Missile (ABM) Interceptor Missile Prithvi Defence Vehicle (PDV) Physical Features, Mechanism, and Destructive Power
The Interceptor missile is an anti-ballistic missile (ABM) which is a surface-to-air missile designed to counter ballistic missiles like intermediate range and intercontinental ballistic missiles launched from any country.
The interceptor was launched from Abdul Kalam Island, earlier known as Wheeler Island of the Integrated Test Range (ITR), at about 8.05 pm.
The BMD consists of two interceptor missiles, the Prithvi Defence Vehicle for exo-atmospheric ranges and the Advanced Area Defence missile for endo-atmosphere or lower altitudes.
In three ways an interceptor missile works: a "hit-to-kill" device i.e. at an incredibly high speed, an interceptor runs into the incoming projectile, it contains a device that is warhead with a directed fragmentation explosive and a combination of both as mentioned.
For example, the AEGIS BMD is a pure "hit-to-kill" an Israeli Arrow missile which uses an explosive warhead while the modern Patriot missiles use a "hit-to-kill" vehicle with a small explosive warhead to amplify the damage.
interceptor and the target missile were successfully added.
The PDV mission is to target the target at an altitude of above 50 kilometers in Earth's atmosphere.
This technique has been developed by the scientists of the Defense Research and Development Organization (DRDO).
The data coming from the radar during the test conducted by the computer network accurately analyzed and the incoming missile was killed.
The interceptor missile was directed by the high-efficiency interior navigation system (INS).
Earlier, on February 11, 2017, the interceptor was tested from this location.