International Conference on Dialogue of Civilizations-IV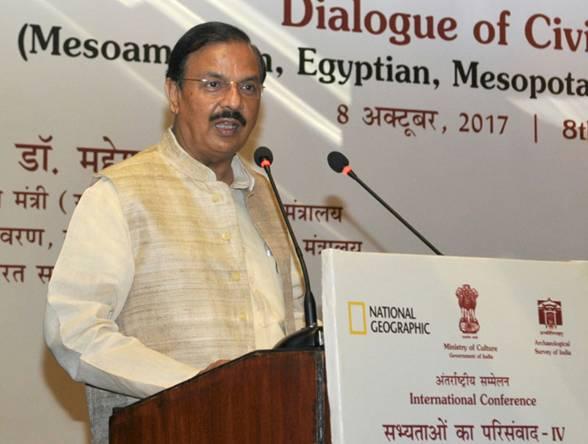 International Conference on Dialogue of Civilizations-IV 8th to 15 October 2017
The Archaeological Survey of India (ASI), Ministry of culture, Government of India, in Collaboration with National Geographic Society.
The Collaboration is hosting an international conference on Dialogue of Civilization IV from 8th – 15 October 2017 at Delhi, Gandi Nagar and Dholavira.
This conference is 4th in this series of dialogues initiated by NGS in 2013 with a purpose to promote scholarly and public dialogues about the five ancient, literate civilizations of the world.
That is Egipt, China, Mesopotamia, South Asia and Mesoamerica and how the study of the past can share our present and future towards the right direction.
The first conference of this series was launched in Guatemala in 2013 followed by Turkey in 2014 and China in 2015.
The present convention is the 4th in this series, with the concluding dialogue planned in Egypt.
The inaugural function was followed by a lecture by various renowned experts on various topics ranging from Harappan civilization to Aryan envision.
The International intellectual from different countries has participated in the Conference Prof. B.B. Lal (Harappan Civilization), Dr. Francisco Estrada-Belli (Mayan Civilization), Prof. Augusta McMohan (Mesopotamian Civilization), Dr. Anna Latifa-Mourad (Egyptian Civilization) and Prof. Xinwei Li (Chinese Civilization).