Updated By: LatestGKGS Desk
International day of The Girl Child Celebration 11th Oct Theme A skilled Girlforce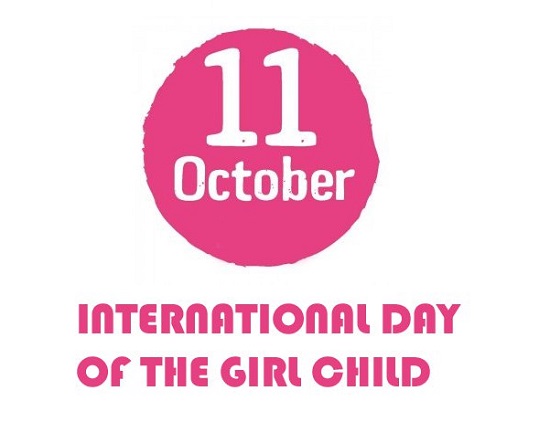 6th International Day of Girl The Child Celebrations on 11th October 2018 Theme, Features, History, Event Details
International Girl's Day was celebrated on October 11, 2018, worldwide. Today the whole world is celebrating 6th International Girl's Day. This day was celebrated for the first time in the year 2012.
In order to promote International Girl's Day, various events are organized in different countries on this day under which girls and their social workers are educated towards education, nutrition, legal rights, medical care for girls.
The purpose of this day is to preserve the rights of girls and to identify the challenges faced by them. The objective of celebrating this day is also to bring awareness of the women in society by giving them equal rights, which have been given to boys.
The theme of this day for the year 2018 - With Every: A Skilled Girlforce (With Her: A Skilled GirlForce) has been set.
To ensure access to girls by investing in high-quality education, skill, training and technology for girls so that they can be prepared for employment. Gender responsible laws and policies should be encouraged in all areas. Especially for disabled girls with disabilities, neglected, smuggled and sexually exploited.
Apart from this, investing in the necessary nutrients in adolescence and providing them sexual and reproductive health education. Ending tolerance against physical, mental and sexual violence. In order to eliminate child marriage and genital mutilation, social, economic and policy mechanisms should be developed.