50th Golden Jubilee edition of IFFI to be held in Goa in November 2019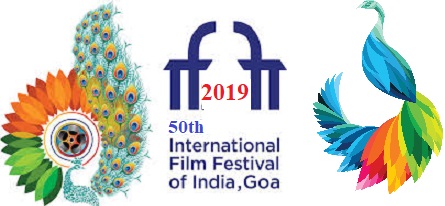 50th edition of IFFI to be held in Goa in November 2019: Details, Schedule, Highlights
Union I&B Minister, Prakash Javadekar notified that the 50th, the Golden Jubilee edition of the International Film Festival of India (IFFI) 2019 will be held in Goa.
The 50th International Film Festival of India (IFFI) event is scheduled to be held from 20th November 2019 to 28th November 2019 having Russia as the partner country.
The 50th IFFI 2019 will be witnessing films with audio deion screened for the visually impaired for the first time.
In the 50th IFFI 2019, more than 200 best films from 76 countries, 26 feature films and 15 non-feature films in the Indian Panorama section will be screened. 12 prominent films in different languages which have completed 50 years in 2019, will also be showcased.
The Dadasaheb Phalke Award 2019 winner Amitabh Bachchan who has made an outstanding contribution to the cinema will be honored on the IFFI 2019 occasion.
Indian Panorama, a flagship section of IFFI has selected the Gujarati period drama "Hellaro" directed by Abhishek Shan as the opening film of feature section and "Nooreh", a Kashmiri language tale directed by Ashish Pandey, as the opening non-feature film.
The feature film jury was headed by filmmaker and screenwriter Priyadarshan and the non-feature jury was headed by documentary filmmaker Rajendra Janglay.