Updated By: LatestGKGS Desk
Kashmiri red stag Hangul declared as Endangered species by IUCN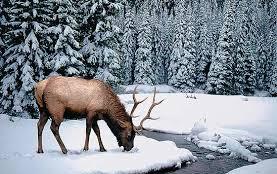 Kashmiri Red Stag hangul declared as Endangered Species by Union for Conservation of Nature, listed in Wildlife protection Act,1972 and Jammu and Kashmir Wildlife Protection Act,1978
The Kashmiri Red Stag known as Hangul will be declared as Endangered Species by the Union for Conservation of Nature (IUCN).
It was believed that Hangul is the species of red deer but the DNA genetic studies found that it is the part of Asian clade of elk.
These species are found in dense riverine forests in the Kashmir Valley and Northern Chamba district of Himachal Pradesh.
Only 150 species are found in Dachigam National Park
Presently, 150 of these species were found at Dachigam National Park located at the foothills of Zabarwan range on the outskirts of Srinagar in Jammu and Kashmir.
These species have declined due to habitat destruction, over-grazing by domestic livestock and poaching.
It has been listed in Schedule-I of Wildlife Protection Act, 1972 and Jammu and Kashmir wildlife protection Act, 1978 and is also listed among the top 15 species of high conservation by the Central Government.
This status of endangered species will protect them and provide conservation efforts to increase the declining population.
Latest Kashmiri Red Stag Updates