Updated By: LatestGKGS Desk
Self Reliant India: Indian Dog Breeds in Security, Disaster Management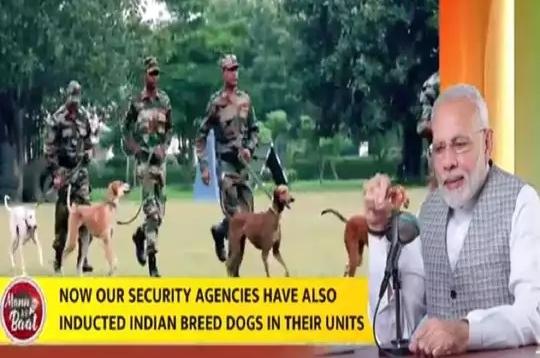 Prime Minister Modi Shared the Benefits and Affordability of Indian Breed Dog and use of Indian Dogs in Security, Disaster Management
In Mann ki baat on 30th August PM Modi talked Self-Reliant India. He said about some of toys clusters available in India doing well and they need to be supported and further India needs to be involved more in toy production in India. he said to be stick with Indian traditional and folk Toys inspiring Indian children's minds in a positive and great India term.
Apart from that Prime minister, Modi talked about dogs also. He said Indian Dog breeds like Mudhol Hound and Himachali Hound are high pedigree dogs. Rajapalayam, Kanni, Chippiparai, and Combai are also very good Indian breeds they are a lot capable to complete any security tasks and disaster management tasks very easily and they do not need that much cost of look after as other foreign breed dogs need to take care of them. Also, Indian breed dogs are a lot more sustainable to the Indian environment and nature.
Now our security agencies have also inducted Indian breed dogs in their units.
Latest Mann Ki Baat Updates