Updated By: LatestGKGS Desk
Rudra Cave (Gufa) in Kedarnath: Details, Features, Importance, Facilities, History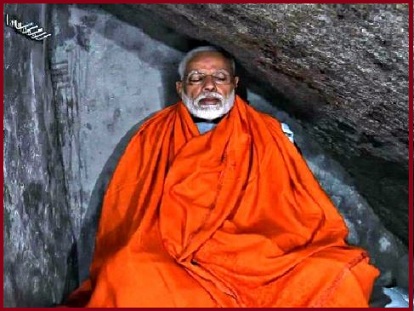 Rudra Cave (Gufa) in Kedarnath: Details, Features, Importance, Facilities, History
Rudra Cave or Rudra Meditation Cave or Rudra Gufa is situated in Kedarnath. It is located on the hills on the left side of Kedarnath Temple and is about 1 km away from Kedarnath Shrine Board.
Recently, the Rudra Cave was in the news as after Lok Sabha Election-2019 campaign PM Narendra Modi visited there and spent 2 days meditating.
Rudra Cave is five meters long and three meters wide. It was built on the instructions of PM Modi. This cave is situated one and a half kilometers from the Kedarnath temple complex.
Rudra Cave construction was started in April 2018, on which cost of Rs. 8.5 lakhs was spent. It has been constructed by Nehru Mountaineering Institute.
Rudra Cave is the first cave on trial and 5 more caves have to be built in Kedarnath.
Rudra Cave one day's stay fare is 990 rupees. Earlier, the fee was 3000 to 9000 rupees but it was reduced to attract affordable accommodation for people.
Rudra Cave has facilities like food supply and 24 hrs attendant. A person can book this cave for a maximum of 3 days in advance.