Updated By: LatestGKGS Desk
Indian Origin: Minal Patel gets Davis US President Medal Honour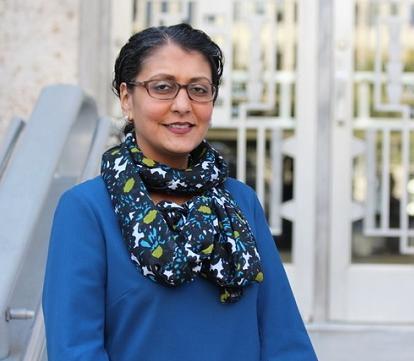 Indian American Minal Patel Davis of Indian origin honored with US President Medal
Indian American Minal Patel Davis has been awarded the prestigious Presidential Medal of America. American Secretary of State Mike Pompei awarded him the President Medal for outstanding contribution in humanitarian fighting in Houston.
Minal Patel is also the special adviser on Human Trafficking of Mayor of Sylvester Turner, Houston. After receiving the award, Davis said, "I was the first member of my family to be born in America. It is incredible to come from the mayor's office to the White House several years ago. This is the country's highest honor in this area.
In July 2015, Davis, who was appointed Special Advisor, made a major contribution at the local level on tackling human trafficking by changing policy at the level of the US and the fourth largest city in the US.
Minal Patel Davis received an MBA from Connecticut University and a bachelor's degree from New York University.
In the year 2015, he was appointed as a special advisor to the mayor's office.
They did a fantastic job to end human trafficking from the fourth largest city in the country there.
Currently, they are working on the implementation of Turner's Anti-Human Trafficking Plan. Patel has also addressed the United Nations' World Humanitarian Conference. Million is also the Special Advisor to the Mayor of Houston.