Updated By: LatestGKGS Desk
Motor Vehicle Act 2019: New Traffic Rules, Fines, Penalties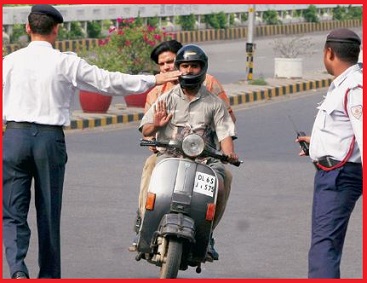 Motor Vehicle Act 2019: New Traffic Rules, Fines, Penalties
The Motor Vehicle (Amendment) Bill 2019 was passed by the Rajya Sabha on 23rd July 2019 by changing the Motor Vehicle Act 1988 for traffic rules to be followed firmly.
After the change in the Motor Vehicle Act, now there will be more punishment for breaking different types of traffic rules and the penalty will also be more.
New Traffic Rules & Penalties List
If a person drives/rides any vehicle without license, then Rs 5000 Fine
Fines of Rs 5000 on driving while talking on mobile phones
Drinking alcohol and driving can have a penalty upto Rs 10,000
Fines of Rs. 5000 on driving in excess of the speed limit
Under new Section-177-A, the person breaking the traffic rules can be fined to Rs 500
Without traveling with a ticket can fine Rs 500
Fine of Rs 2000 on not following or accepting the order of the concerned officials of Traffic Department (Section -179)
On the unauthorized driving of unauthorized vehicles, the penalty of first Rs.5000 will be imposed under Section-180
Driving without qualification will be fined Rs 10,000
Rs 1000 fine for without wearing a helmet by riding a two-wheeler and also a jail term for 3 months
On Running Overseas vehicles, Rs. 5000 under Section-182B will be fined.
On driving in rashly and stunting, a fine, Rs 5000 will be fined.
After driving in high speed or racing Rs 5000 will be fined.
On overloading, under section -194, upto 20 thousand and 2000 rupees per tonne.
On overloading in the passenger vehicle, the additional passenger may be fined Rs 1000 per person under Section-19A
On not wearing a seat belt, under Section-194B, Rs 1000 rupees will be fined
On over seating in two-wheelers, fine upto Rs 2000, and the license for three months will be canceled.
On driving without insurance, fine upto Rs 2000.
In the case of hit and run, the punishment of Rs 2 lakh or more compensation will be given to the relatives of the deceased