Updated By: LatestGKGS Desk
National Education Policy 2020 for School Education 5+3+3+4 System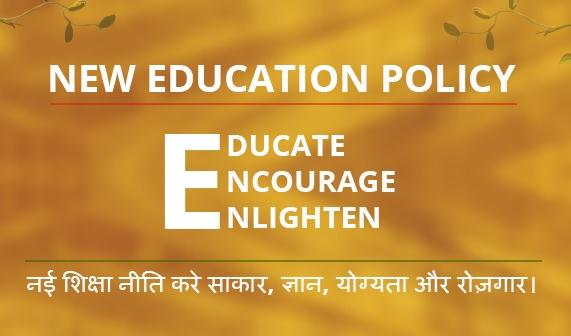 National Education Policy (NEP) 2020 Features for 5+3+3+4 School Education System
Indian education witnesses a quantum change in school education pattern for the "10 + 2" structure. 10+2 structure will be replaced with the "5+3+3+4" education model.
There are four important stages in School Education under the National Education Policy:
1. Foundational Stage

Foundational Stage is further subdivided into two parts:

Children, age 3 years to 8 will undergo 3 years of preschool or Anganwadi, followed by classes 1 and 2 in primary school. The foundational Stage is completely focused on activity-based learning.
2. Preparatory Stage
Kids from the age group 8-11 years will join from class 3 to 5, These kids will get exposure to subjects like reading, writing, speaking, art, science, mathematics, and physical education.
School Education NEP 2020 Updates for Middle and Higher Stages
3. Middle Stage
Students in Classes 6 to 8, be comprised of children between ages 11-14. It will introduce students to the more abstract concepts in subjects of mathematics, sciences, arts, social sciences, and humanities.
4. Secondary Stage
Students from secondary education stage in Classes 9 to 12, covering the ages of 14-18 years.
Secondary stage education again subdivided into two parts:
classes 9 and 10 covering the first phase while classes 11 and 12 covering the second phase.
These 4 years of study are intended to inculcate a multidisciplinary study, coupled with depth and critical thinking. Multiple options for subjects will be provided.