Updated By: LatestGKGS Desk
India's First National Environmental Survey (NES) Features, Facts, Aim, Objectives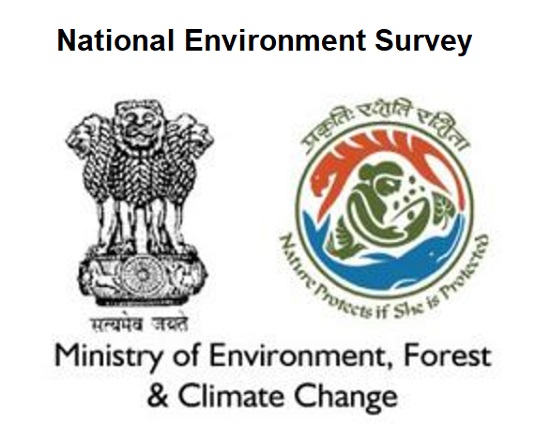 MOEFCC: India's First National Environmental Survey (NES) Features, Districts, States, Objectives, Aim, Survey of Natural Resources
It was announced recently by the Ministry of Environment and Climate Change that in January 2019, India's first National Environmental Survey (NES) will be organized in 55 districts of 24 states and three union territories.
The first set of complete green data of the survey will be available from 2020, which will provide an important tool in the hands of policymakers to make decisions at the district, state and national levels.
Survey grid for collecting comprehensive data on various environmental parameters such as air, water, soil quality, emissions list, solid, dangerous and e-waste, forest and wildlife, organism and vegetation, wetlands, lakes, rivers and other water bodies. -An applied approach will be done through
It will also assess the carbon cover capability of all the districts across the country. The National Environmental Survey will rank all the districts on their environmental performance and will tell about the greenest areas in it.
After the survey, the data will be available from next year i.e. 2020 because it will take so much time to compile the collected data.
Surveys are expected to be conducted in all 716 districts of the country for a period of three to four years. At present, necessary preparatory work and training is being done in all 55 districts where next year the National Environmental Survey will be conducted.
These 55 districts include South Delhi, Pune and Palghar in Maharashtra, Haryana and Mewat (Neuh) in Haryana.