Updated By: LatestGKGS Desk
28 July: National Parent's Day 2019 Celebrations In India: Aim, Significance, History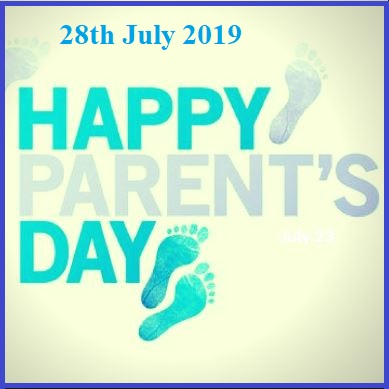 28 July: National Parent's Day 2019 Celebrations In India: Details, Aim, Significance, History
National Parent's Day is celebrated on the fourth Sunday of July every year. In 2019, the day falls on 28 July.
National Parent's Day recognizes the role of parents in children's lives and the special bond of love and care between parents and their children.
National Parent's Day observance aims to promote responsible parenting and to recognize positive parental role models.
On National Parent's Day, many volunteers, public officials, community leaders, ministers, teachers, students, etc organizes various events to honor parents and their parenting.
National Parent's Day History
President Bill Clinton in 1994 signed a law and a resolution was adopted by the US Congress to establish fourth Sunday of every July as parent's Day. This day is similar to Mother's Day and Father's Day.
National Parent's Day in the Congressional resolution, established for "recognizing, uplifting and supporting the role of parents in the rearing of children".
Latest National Parent's Day Updates