Updated By: LatestGKGS Desk
India's longest Chenani-Nashri tunnel on NH-44 Top 10 features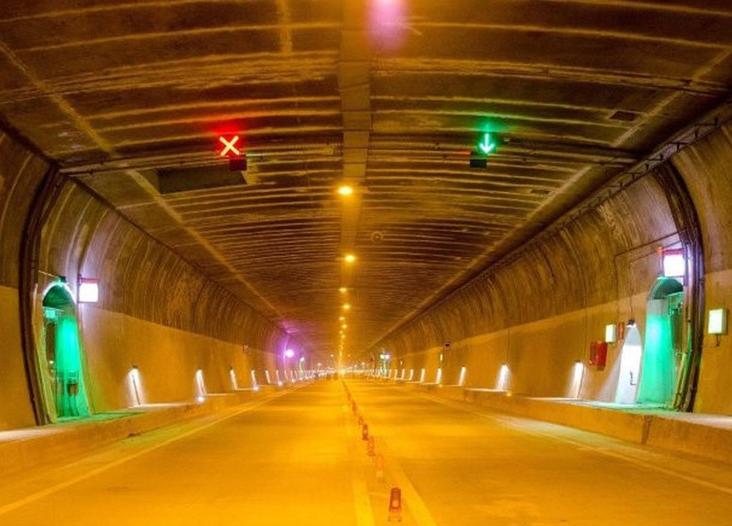 India and Asia's longest tunnel Chenani-Nashri tunnel on NH-44 Top 10 features, benefits details
Prime Minister Narendra Modi inaugurates India's longest tunnel from Chenani to Nashri on NH-44 on 2nd April 2017 to nation. Chenani-Nashri tunnel equipped with world class safety features.
Chenani-Nashri tunnel has fulfiled the long awaited demand of transportation during winter season in Kashmir valley.
Top 10 Features of of Chenani-Nashri tunnel on NH-44
1. Safe All Weather connectivity of Srinagar with rest of country even in hard winter weather of valley.
2. India's longest highway tunnel with world class safety.
3. Four lane tunnel drilled in Shivalik Range.
4. World class ventilation and cross air provision.
5. The tunnel has an Incident Detection Systems to report any accident immediately.
6. Built with Astrian Tunnel technology all functioning with a single software for safety and security such as Entrance Detection Control System, Electrical Fire Signalling System and Video Surveillance System and Evacuation Broadcast System.
7. Traffic control system has green and red light. It is equipped with speed limmit control too.
8. The tunnel help reduce the 41 km-distance between Chenani in Udhampur district and Nashri in Ramban to 10.89 km. This distance can be covered in 10 minutes via tunnel, instead of the two-and-half hour needed currently via road.
9. Every 150 meter of tunnel Chenani-Nashri tunnel has safety emergency exit.
10. At every 75 metres there is a video surveillance monitor to find out any suspicious acts within tunnel.