UAE India relations Prince Sheikh M be guest on Republic Day 2017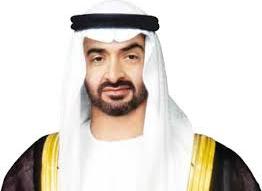 UAE prince Sheikh Mohammad bin Zayed Al Nahyan to be as the guest of honour on this Republic Day 2017
The Union ministry of external Ministers have announced that UAE Abu Dhabi prince as the chief guest of 68th Republic Day.
The relations between India and UAE are strong that is why India has invited the Abu Dhabi prince to be the Chief Guest.
UAE emerging as the second largest market globally for Indian product
India exports mineral fuel, manmade yarn, fabrics, plastic products, tea etc. to UAE and a portion of these products is transferred to Pakistan, Afghanistan, Iran and many other countries, that is why, UAE opened a huge regional market for Indian product.
UAE imports electrical machinery and equipment, iron and steel etc. to India and the bilateral trade between India and UAE is 60 billion dollars.
Both the countries are involved in practising investment and other projects in both the countries.