Updated By: LatestGKGS Desk
Rajnath Singh, Nitin Gadkari laid 4 Nation Highways project at Andaman Nicobar Island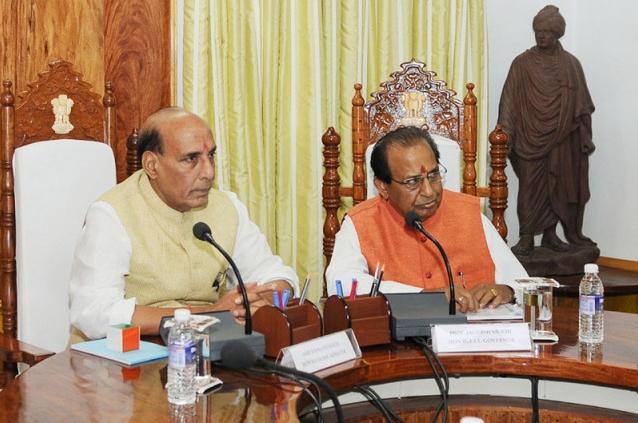 Rajnath Singh and Nitin Gadkari set out the foundation stone for 4 Nations Highways projects in Andaman and Nicobar Islands
Union Home Minister Rajnath Singh and Minister of Road, Transport & Highways Nitin Gadkari set out the foundation stone for 4 Nations Highways projects worth Rs 1,121 Cr and several shipping projects worth Rs 200 Cr in Andaman and Nicobar Islands.
Both Minister were set-out the foundation stone projects at events held at Port Blair (Diglipur and Baratang) during their two-days visit to the Union Territory.
The Highways project includes construction of 26 km of the stretch between Beodnabad-Ferrargung at a cost Rs 170 Cr.
National Highway (56 km-long) between Austin Creek and Kalra Junction at a cost of Rs 410 Cr.
Middle Strait Creek Bridge and Humphrey Strait Creek Bridge at a cost of Rs262.97 Cr and Rs 277.17 Cr respectively and Andaman Trunk Road at Diglipur.
An alternate sea route to Baratang Island, which aims to improve the connectivity of Island from Port Blair and reduces traffic.