Updated By: LatestGKGS Desk
16th September 2017: International Ozone Day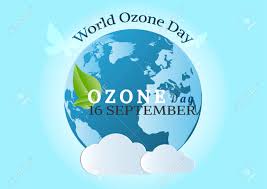 International Ozone Day (World Ozone Day) to Prevent Ozone Depletion
It is the 23rd Ozone day and 30 years after the establishment of the Montreal Protocol an international treaty made to protect and conserve the ozone layer prevent its depletion.
India has brought in funding to help the protocol under the Kigali Amendment to phase down the HFC super greenhouse gases.
The Kigali amendment will help the world reduce the global warming effects of greenhouse gases and protect the ozone layer from depletion, simultaneously.
Inder the amendment India plans to eliminate production and consumption of HFCs by the year 2028.
The International ozone day, the Montreal Protocol and the Kigali development are a very important part of helping to preserve our atmosphere and consequently protect all beings on earth from the harmful radiation that would otherwise reach and destroy the planet.
It is very important to observe and honour the day by making sure that none of what we use contains harmful HFCs, and if we do use such products.
it is important to substitute as soon as possible with safer alternatives, to preserve the earth for future generations.