Updated By: LatestGKGS Desk
Ozone Gas Impact on Life, Symptoms, Stratosphere Ozone Layer Benefits for earthlings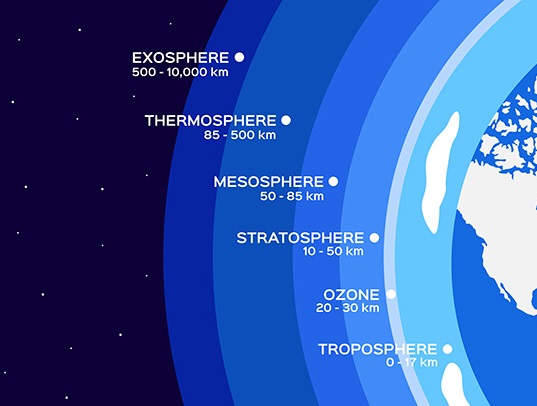 Contrary to harmful features of Ozone Gas; Stratosphere Ozone Layer Benefits for earthlings saving the life from Ultra Violet rays present in the Sun Light
Ozone can cause the muscles in the airways to constrict, trapping air in the alveoli. This leads to wheezing and shortness of breath.
Ozone can cause chest pain, coughing, throat irritation, and swelling in the breathing hose. Lung function can be reduced.
Ozone can cause bronchitis, emphysema, asthma, etc.
Enhances susceptibility to respiratory infections and swollen lung (COPD).
By breathing through the body of the ozone, life can decrease and death may be premature.
Ozone can cause cardiovascular disease which can affect the heart.
Air pollutants present in the air make the lungs more responsive to ozone and when you breathe, ozone boosts your body to respond to other pollutants.
Ozone damages the vegetation and ecosystems including forests, parks, wildlife etc.
Depletion of Ozone Layer in Stratosphere
If the ozone layer is not there, then the health of every living organism living on our planet Earth is in danger. Because it prevents ultraviolet light coming from the sun from reaching us, but due to the hole in the ozone, the risk of diseases being increased greatly, such as respiratory diseases, problems of blood pressure, development in cataracts and skin cancer etc.
When sufficient ozone enters the leaves of a sensitive plant, it can Reduce photosynthesis, which is the process that plants use to convert sunlight to energy to live and grow. Slow the plant's growth.