11 July: World Population Day 2019 Theme, Aim, Significance, History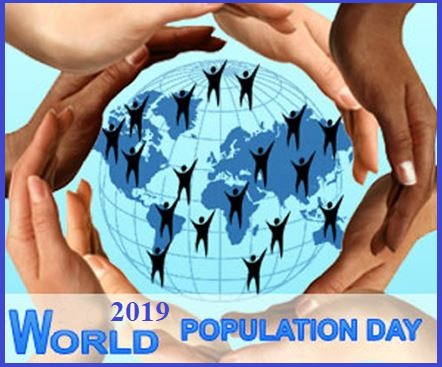 11 July: World Population Day 2019 Theme, Aim, Significance, History
World Population Day is observed on 11th July around the world with an aim to spread awareness about devastating population increase and issues related to it.
World Population Day is a day when people are urged to share views & reasons on the exploding population year by year as well as solve the big mistake of the whole human fraternity.
World Population Day is a global awareness event that aims to increase people's awareness on various population issues such as the importance of family planning, maternal health, gender equality, poverty, and human rights.
World population day is celebrated on the international level by organizing several activities and events to draw the attention of mass people to work together on the issues of the growing population like seminar discussions, educational competitions, educational information sessions, essay writing competition, public contests documentary, etc
World Population Day-2019, the theme is "Reproductive Health and Gender Equality Are Essential For Achieving Sustainable Development ".
World Population Day was first proclaimed in the year 1989 by the Governing Council of the United Nations Development Programme (UNDP). It was exalted by the interest of the public when the global population became near about five billion on the 11th of July in the year 1987.