Supreme Court Allows Passive Euthanasia and Living Will With Mandate Guidelines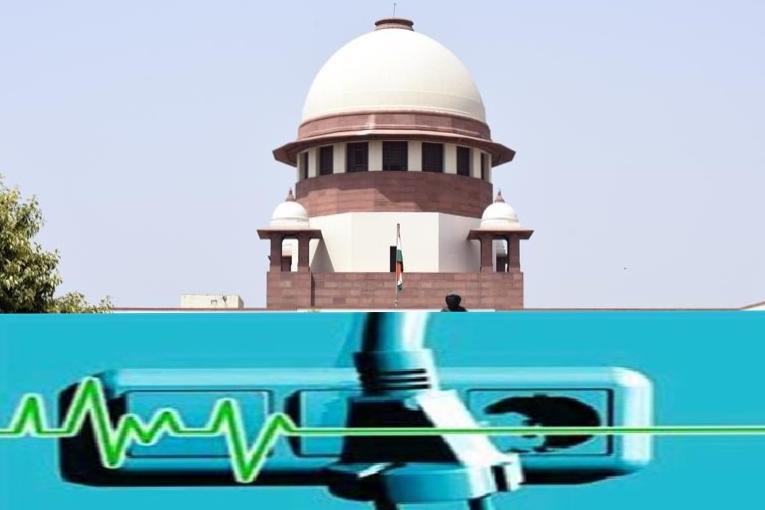 Supreme Court Allows Passive Euthanasia and Living Will- Details, Features, Purpose, Guidelines
The Supreme Court on March 9, 2018, has ruled that the passive euthanasia and advance 'living will' are permissible but under strict guidelines.
The Supreme Court (SC) decision was made in a wake of recognising the right to die with dignity as a fundamental right.
The SC ruling was declared by constitution bench of the five-judge panel, namely, Chief Justice Dipak Misra and Justices AK Sikri, AM Khanwilkar, DY Chandrachud and Ashok Bhushan.
As per the SC ruling panel, Fundamental right to life and dignity under Article 21 of Constitution includes right to die with dignity. The person dignity is forsaken if he/she is allowed or forced to undergo pain and suffering because of unwarranted medical support.
Supreme Court Rule For Living Will
A Living will is a written document that allows a patient to give wishful or emphatic instructions in advance about the medical treatment to be administered when he/she is critically ill.
The SC ruled that the individuals can draft an advance 'living will' stating that they shall not be put on life support or ventilators, if they undergo an incurable coma in the future.
Supreme Court Strict Guidelines
The SC ruling bench also gave strict guidelines for carrying out the injunction of a 'living will', by specifying who is authorised to give effect to the will.
As per the SC ruling bench, strict guidelines will cater the involvement of a medical board to decide & analyse whether the patient in a vegetative state could be revived or not.
The SC considering the clause of property disputes also ruled that person (patient) who has not written a 'living will', in such case their relatives can approach High Courts, requesting for passive euthanasia.