Updated By: LatestGKGS Desk
Over 2.5 lakh penalty of 200% in addition to income tax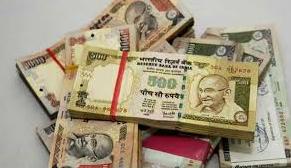 Over Rs.2,50,000 income tax to be charged in addition to penalty of 200%
Prime Minister Narendra Modi bans Rs.500 and Rs.2000 note to curb black money from the economy.
Today Government also announced the limit as to which no questions will be asked for where the amount came but beyond the limit penalty will be charged from the accountholder.
From 10th November to 30th December only 2,50,000 amount can be deposited
People can deposit money in Banks and Post offices in any limit as declared by Prime Minister Narendra Modi.
For depositing the amount of Rs.2,50,000 no details or enquiry will be asked from the accountholder.
But exceeding that amount, person needs to give information regarding where the amount came from with all necessary details.
If the person is found guilty then penalty of 200% will be charged on the person depositing the amount.
From 10th November 2016 to 30th December over than Rs.2,50,000 will be charged as per law in addition to income tax penalty to be charged.
Latest 500 1000 Notes Ban Updates