Updated By: LatestGKGS Desk
Air Force Day : New Air Defense Command at Prayagraz, Launch to be on 8 October 2020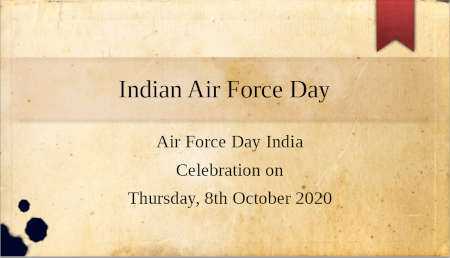 Faster work to complete the outline of the Indian air force Defense Command
While controversy at LAC and LOC Indian army is being strong and ready for any further situation occurring at the border or wherever in India. Under this Agenda, there could be a new air defense command establishment at Prayagraj, Uttar Pradesh. According to the government officials, they are working continuously to complete its outline as soon as possible so that they can announce it on Air Force Day.
This Air Force Command Center has been proposed to be established under the Central Command. Under this command, there are three airbases Agra, Bareli, and Gwalior. The main motive of this command is to keep the resource of three services collectively. In this matter, IAF vice chief Marchel HS Arora had a research study and gave a suggested structure to keep all resources of these three services aligned in one. Department of Military Affairs has also has given orders to make joint army command including theater command under the chief of defense staff Vipin Rawat.
Apart from these CDS is also working on joint Navy command. This establishment can be done in Kocchi or Karwar of Ral. Every army has its own Air defense system so this type of air defense command will centralize all three army service resources jointly.
Meanwhile, to make air-defense even stronger our cabinet has sent our defense committee for two new Falcon Airboard early warning and control systems to Russia and Israel.