Anandiben Patel is new Governor of Uttar Pradesh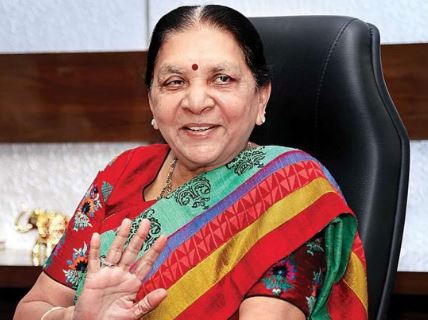 Anandiben Patel is new Governor of Uttar Pradesh: Profile, Political Career, Highlights
Anandiben Patel becomes the new Governor of Uttar Pradesh state, who took oath on 30th July 2019. High Court Chief Justice Govind Mathur administered her the oath at the Raj Bhawan here.

Anandiben Patel was serving as the Governor of Madhya Pradesh.
Anandiben Patel replaced by Lalji Tandon, who assumed charge as the new governor of Madhya Prade
Anandiben Patel Profile & Political Career
Born: 21 November 1941
Anandiben Patel is a former school teacher, a gold-medalist in MSc and also the winner of President's Medal.
Anandiben Patel was elected to Rajya Sabha in 1994. She was the cabinet minister for education in the BJP-led government in Gujarat from 2002 to 2007.
Anandiben Patel also had held important portfolios of urban development, revenue, and disaster management and was earlier in charge of education ministry, steering successfully some of the key projects of then CM Narendra Modi, including one for boosting female literacy.
Anandiben Patel had succeeded Narendra Modi as first woman chief minister of Gujarat when he was elected as Prime Minister of India following BJP's victory in 2014 Lok Sabha polls. She had resigned from the post of CM in 2016.