Lok Sabha 2019: Atal Gatha Hologram Technology, Features, Use in Election 2019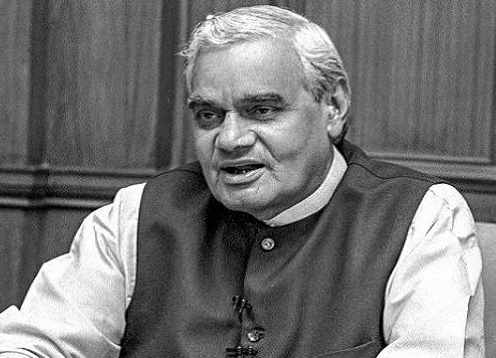 Atal Gatha Hologram Technology Features, Use, Applications in Lok Sabha Elections 2019
BJP to use hologram technology in 2019 general election. Where senior leaders or themselves cannot even reach the candidate, the hologram technique between the voters is preparing to give a befitting reply to the leaders.
BJP will be defending with hologram techniques in this Lok Sabha election.
This technique was displayed in 'Atal Gatha', in which many BJP and RSS leaders were present. Here, attempts were made to show Atal Bihari Vajpayee alive through the hologram technique.
The BJP is focusing on young people through the Atal Gatha.
The Atal Gatha was organized by the Global Youth Action Network (GYAN), but from the presence of the program to the system, people of BJP and the Sangh have seen only. Storyteller Ajay Bhai sings the Atal saga.
Earlier, he has singed Deendayal Upadhyay's Deen Dayal Sona from Union thinker Deen Dayal. Atal Gatha showed different pictures of PM Atal before the hologram technique.
In the 2014 Lok Sabha elections, PM Narendra Modi has used this technique but now it is ready to be widely used.
In the Atal Gatha, the poem 'Song Nayo Gata Hoon' was also sung by former PM.