Updated By: LatestGKGS Desk
BSE Becomes First Indian Exchange To Get US-SEC Recognition Details, Significance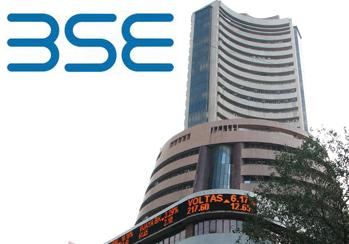 BSE Becomes First Indian Exchange To Get US-SEC Recognition- Details, Significance, About
BSE, Asia's oldest stock exchange, has become the first Indian exchange to be recognized as a Designated Offshore Securities Market (DOSM) by the U.S. Securities and Exchange Commission (SEC).
The DOSM status allows the sale of securities to U.S. investors through the trading venue of BSE without registration of such securities with the U.S. SEC and thus eases the trades by U.S. investors in India.
BSE becomes the first exchange in India to receive the DOSM recognition.
ABOUT BOMBAY STOCK EXCHANGE (BSE)
Founder: Premchand Roychand as Native Share & Stock Brokers Association
Founded: 9th July 1875
Headquarter (HQ): Mumbai, Maharashtra
Indices: SENSEX
CEO: Ashish Chauhan
BSE was first Indian stock exchange to be recognized by Government under the Securities Contracts Regulation Act in 1957.
BSE has established India's first international exchange India INX in December 2016 in GIFT city, Gujarat.
BSE is the world's 12th largest stock exchange with an overall market capitalization of more than $2 trillion as of July 2017.
BSE also claims to be world's fastest stock exchange, with median trade speed of 6 microseconds.
BSE is a Partner Exchange of United Nations Sustainable Stock Exchange initiative, joining in September 2012.
BSE is first exchange in India and second in the world to obtain an ISO 9001:2000 Certification.
BSE is the first exchange in India and second in the world to receive Information Security Management System Standard BS 7799-2-2002 Certification for its On-Line Trading System (BOLT).