Updated By: LatestGKGS Desk
SEBI gives BSE & NSE approval to launch commodity derivatives segment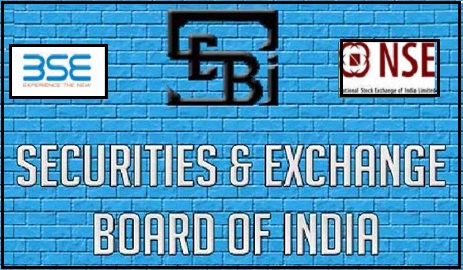 SEBI gives BSE & NSE approval to launch commodity derivatives segment: Details, Significance, Highlights
The Securities and Exchange Board of India (SEBI) has allowed India's top two stock exchanges BSE Ltd and National Stock Exchange of India Ltd (NSE) to launch commodity derivatives trading from 1st October 2018.
This approval is part of SEBI's December 2017 announcement of having unified exchange regime wherein stock exchanges will be allowed to offer to trade in commodities derivatives. By unified exchange regime stock exchanges need not to set up different entities to offer commodity trading.
With this approval, BSE will begin trading in commodity derivatives with non-agriculture commodities like metals initially, followed by agri-commodities subsequently.
NSE will launch its commodity derivatives segment trading in non-agriculture commodities in an initial phase, followed by agriculture commodities, subject to SEBI approval.
Significance
Universal exchanges will help in achieving integration of trading in commodity derivatives market with other segments of securities market at the exchange level.
It will help in providing efficient price discovery, reduction in timelines, cost-effective, user-friendly, robust risk management system and wider market penetration.
It will help in creating deeper markets with lower spreads and exchange by enhancing competition across all categories of trading. It will offer greater convenience as traders will be able to trade all asset categories from a single account.
It may also lead to consolidation of cross-holding norms as mergers between exchanges of different categories appear attractive.
In long term, Indian exchanges will find it easier to compete with their global counterparts and they are present in multiple segments.
BSE (Bombay Stock Exchange)
♦ Chairman – S Ravi
♦ Corporate Office – Mumbai
NSE (National Stock Exchange)
♦ Chairman – Mr. Ashok Chawla
♦ Corporate Office – Mumbai