CCEA approved release of pulses to States with discounted rates: Details, Highlights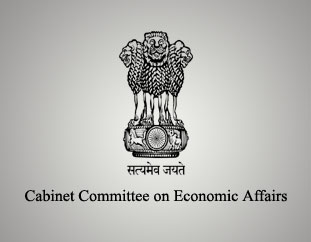 CCEA approved the release of pulses to States with discounted rates under Price Support Scheme: Details, Highlights, Background
The Cabinet Committee on Economic Affairs approved the release of pulses to States/UTs at the discounted rate to be utilised for various Welfare Schemes from the stock of pulses procured under Price Support Schemes (PSS).
The CCEA decision will enable the States/UTs to use pulses in various Welfare Schemes like PDS, Mid-Day Meal Scheme etc. besides making available the warehouses, which may be required in coming Kharif season for storage of commodities.
Under this approved Price Support Scheme, the States/UT Governments are offered to lift 34.88 lakh MT of Tur, Chana, Masoor, Moong and Urad at discount of Rs 15 per Kg.
The State/UTs Governments utilise these pulses in their various Welfare Schemes like Mid-Day Meal, Public Distribution System, Integrated Child Development Programmes (ICDP) etc.
Background
Pulses production was witnessed all-time high during the last 2 years in the country. Due to bumper production, Central Government also has made record procurement of pulses (45.43 lakh MT) during Kharif 2017 and Rabi 2018 marketing season under Price Support Scheme.
This was coupled with the increase in Minimum Support Price (MSP) will require additional procurement under Price Support Scheme.