Niti Aayog & CII Signed MoU on Sustainable Development Goals: Details, Objectives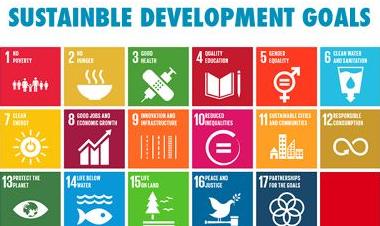 Niti Aayog & CII Signed MoU on Sustainable Development Goals: Details, Objectives, Significance
The NITI Aayog and the Confederation of Indian Industry (CII) on 8th August 2018, signed a Memorandum of Understanding (MoU) on Sustainable Development Goals (SDGs) and entered into a three-year partnership.

The MoU was signed during the Government and Business Partnership Conclave in New Delhi. The conclave was organised jointly by NITI Aayog, Confederation of Indian Industry and the United Nations.
The NITI Aayog-CII partnership aimed at specific activities that focus to develop: Vision and Action Agenda for businesses and industries to contribute to SDGs, Annual Status Reports, and Sector-specific Best Practise Documents.
The Conclave witnessed participation from senior officials from the Ministry of Housing and Urban Affairs, Ministry of Power, Ministry of New and Renewable Energy and Ministry of Drinking Water and Sanitation.
On the occasion, the CII launched the report 'Indian Solutions for the World to Achieve SDGs'.

The report explores and analyses each of the SDGs targets and business implications. The report cites examples that illustrate how companies have incorporated the SDGs framework into their business strategy and gone about achieving them.