Updated By: LatestGKGS Desk
Cauvery Water Dispute: Central Government Forms Cauvery Water Management Authority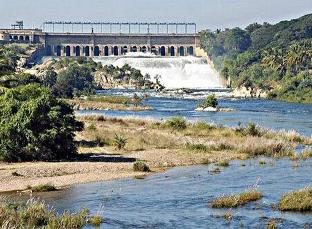 Cauvery Water Dispute: Central Government Forms Cauvery Water Management Authority- Details, Objective, Purpose
Centre Government on 1st June 2018, has constituted the Cauvery Water Management Authority in compliance with a Supreme Court (SC) order to address the water dispute involving the states of Kerala, Karnataka, Tamil Nadu and Puducherry.
Earlier, in February 2018, Supreme Court had directed centre to form the CMA within six weeks. In the same verdict, the apex court had also increased Karnataka's share in Cauvery Water marginally
About Cauvery Water Management Authority (CMA)
CMA, a newly formed body has been created as per the Cauvery Management Scheme earlier framed by Centre and approved by Supreme Court.
CMA main objective will be to secure implementation and compliance of the SC's order in relation to storage, apportionment, regulation and control of Cauvery waters.
CMA will also advise all the 4 states to take suitable measures to improve water use efficiency. It will do so by promoting the use of micro-irrigation, change in cropping patterns, improved farm practices and development of command areas.
CMA will also prepare an annual report covering its activities during the preceding year.
Central Government will provide help in the implementation of the modified award in case of any of the State /UT parties (Tamil Nadu, Kerala, Karnataka and Puducherry) do not cooperate in implementing the decision or direction of the tribunal. Initially, the centre will contribute Rs. 2 crores for the functioning of the authority.
Central Government along with CMA has also established Cauvery Water Regulation Committee that shall give effect to the decision of the Cauvery Water Disputes Tribunal as modified by the SC order. This committee will meet every 10 days during months of June and October when the south-west and north-east monsoon set in and again after the monsoon has set in.