Updated By: LatestGKGS Desk
Cauvery Management Board report on Cauvery basin water dispute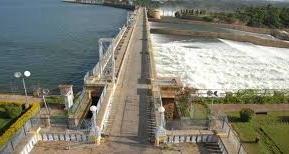 CMB appointed by Supreme Court submitted its report on cauvery basin, dispute between Karnataka and Tamil Nadu
Supreme Court-appointed committee Cauvery Management Board has delivered a report to resolve the issue of water sharing between Tamil Nadu and Karnataka.
This committee comprises of Justice Deepak Misra and U.U Lalit to examine the Cauvery basin and it was found that there is a shortage of water in both the states.
Talukas drought affected, suicides in both the states, Cauvery water disputes tribunal
In the report, it was stated that Karnataka declared 42 out of 48 talukas in the Cauvary basin is drought affected.
The inflows in Karnataka reservoirs is 49.76% and 40.75% at Tamil Nadu, this means that Karnataka has free out 40.75% water allocated to Tamil Nadu by the Cauvary water Disputes Tribunal.
The infrastructure from where the water is supplied to the farmers is old and less-efficient which needs to be modernised.
It was also stated in the report that farmers are very much tensed and are committing suicides, crop compensation must be provided to them.