Updated By: LatestGKGS Desk
Cauvery (Kavery) Water dispute origin, history latest resolution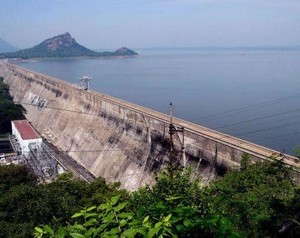 Cauvery (Kavery) Water dispute origin, history and latest resolution, update
Cauvery (Kavery) Water crisis keeps record way back from British Raj in India. Cauvery (Kavery) Water disputes officially exist between two bodies Mysore princely and Chennai presidency of that period.
Cauvery (Water) comes into trouble when both states Karnataka and Tamilnadu starts building dams, in year 1910, on the river for benefits of their people coming in flow of the river.
A first ever controversial agreement comes in force for both parties in 1924 with a period to exist for land for next 50 years.
Cauvery (Kavery) River Water and Vote Politics
Cauvery (Kavery) Water has it's meaning for vote politics for both states, making the dispute highly controversial in apex court of India.
Karnataka remains against the rulings of British making dam project unfavorable for Mysore princely (Now Karnataka) while Tamilnadu is highly depended on Cauvery (Kavery) river water for farming.
Disputes over river water becomes extreme fierce in wake of late monsoon arrivals. Ever growing demand of Kavery river water from Tamilnadu worsen the situation to reach some conclusive stand.
Supreme Court of India and the Cauvery River Authority are two top bodies to handle disputes in wake of monsoon failures or any demand coming from ground from people of either state.