Updated By: LatestGKGS Desk
Central Vigilance Commission observing Vigilance Awareness Week, theme, features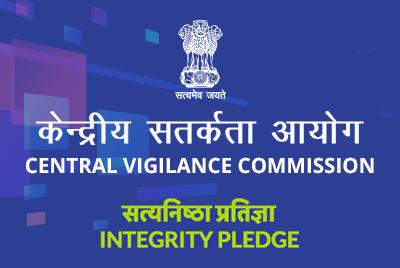 Central Vigilance Commission (CVC) observing Vigilance Awareness Week from 30 October to 4th November 2017, on theme My Vision-Corruption Free India
The Central Vigilance Commission (CVC) is observing Vigilance Awareness Week from 30 October to 4th November 2017 on the theme of My Vision-Corruption Free India.
As reported by Central Vigilance Commission, K V Choudhary, the awareness week inaugural function would have vice President M Venkaiah Naidu as the Chief Guest.
Central Vigilance Commission has designed an online pledge system on which any citizen can take the pledge against corruption.
In case that, any citizen comes across any sort of corruption then, that person can report the same without unveiling his or her identity.
The Awareness week's main event includes seminars, discussions and other outreach events, which have been planned involving the private sector, professional associations and trade unions for wider participation of all sections of civil society.
The Awareness Gram Sabhas will also be organized for the dissemination of vigilance awareness in gram panchayats to sensitize citizens about the ill-effects of corruption.