Updated By: LatestGKGS Desk
Chandrayaan-2 Landing on 7 September 2019: All Updates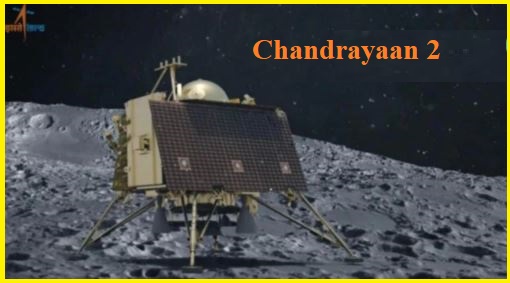 Chandrayaan-2 Landing on 7 September 2019: All Updates
Prime Minister Narendra Modi along with 60 students who have been selected from across India on the basis of special space quiz competition, reached ISRO headquarters to see Chandrayaan 2 Vikram's landing on 7th Sep 2019.
However, according to ISRO Chief K Sivan Lander Vikram's contact was lost when it was only 2.1 km away from the Moon.
ISRO Chief K Sivan informed that final descent of the Vikram was going well but when it was just 2.1 km away, subsequently it lost all the contact and still scientists are analysing the data.
Although, scientists are predicting that landing of Vikaram may be a crashed landing and they will try to reactivate the connections in 2 or 3 days.
Vikram lander was about to reach on the surface of the moon between 1.30 am and 2.30 am (7th Sep 2019) followed by the rollout of rover 'Pragyan' between 5.30 am and 6.30 am.
Chandrayaan-2 carried a total of 14 payloads, of which eight are on the orbiter, three on the lander, and two on the rover.
Vikram was needed to decrease its speed from 21,000 km per hour to 500 to 900 km per hour. If lander Vikram could manage to make a soft landing on the lunar surface, India would have become the fourth country in the world to do so.
Still, Chandrayaan-2 mission's orbiter remains safely in lunar orbit, with a 1 year-long scientific mission ahead of it.