GM Praggnanandhaa R. 2nd in List of Top 5 Youngest Grandmasters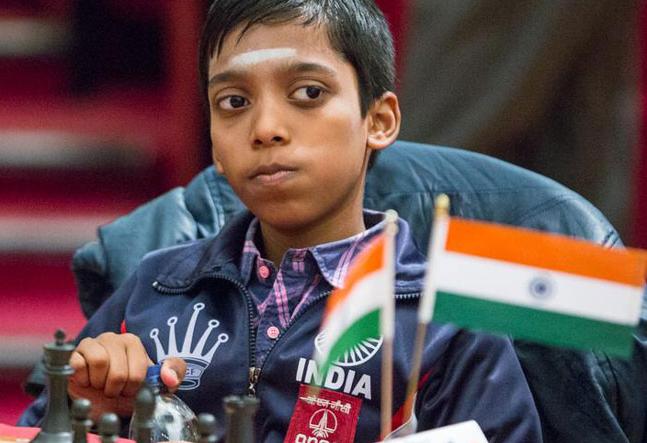 Grandmaster Praggnanandhaa Rameshbabu (FIDE Rating 2529) becomes 2nd youngest GM in List of Top 5 Young Grandmaster (GM)
Indian Chess prodigy Praggnanandhaa Rameshbabu join the league of Grandmasters at and age of 12 Years 10 Months and 13 days on 23rd June 2018 at Gradine Open in Italy.
Praggnanandhaa Ramshbabu belongs to Chennai, Tamil Nadu.
Praggnanandhaa Rameshbabu is 2nd youngest Grandmaster on the planet just 3 months behind Ukraine Grandmaster Sergey Karjakin. He missed out to become the youngest ever by three months with Sergey Karjakin of Ukraine.
Sergey Karjakin holding the record of being the youngest Grandmaster in the world at 12 years, 7 months. The first position record remained its place since 2002. Incidentally, the fourth spot in youngest Grandmasters is also held by an Indian - Parimarjan Negi at 13 years, 4 months and 22 days.
Top 5 Young Grandmasters in the history of Chess:
1. Sergey Karjakin (Ukraine) 12 years, 7 months
2. R Praggnanandhaa (India) 12 years, 10 months
3. Nodirbek Abdusattorov (Uzbekistan) 13 years, 1 month
4. Parimarjan Negi (India) 13 years, 4 months
5. Magnus Carlsen (Norway) 13 years, 4 months