Indian Chess Grandmaster Vidit Santosh Gujrathi Profile, Chess Career Highlights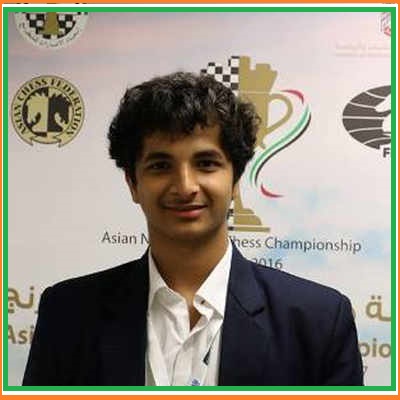 Indian Chess Grandmaster Vidit Santosh Gujrathi Profile, Chess Career Highlights
Vidit Santosh Gujrathi is a star chess player and Indian chess Grandmaster, who attained this title after winning World U14 Championship at merely the age of 18 years.
Vidit Gujrathi is the fourth Indian ever who has crossed the rating of 2700 and is rated 2718 as of January 2018. He is currently the third highest rated chess player in India after Viswanathan Anand and Pentala Harikrishna.
Vidit Gujrathi in January 2017 he won the Challengers section of the Tata Steel tournament in Wijk aan Zee, qualifying to play in the Masters super tournament in 2018.
At present, Vidit Gujrathi is representing India in the 17th Asian Continental Chess Championship-2018 in the Philippines.
Vidit Gujrathi was born on 24 October 1994 (21 years old) to Dr. Santosh Gujrathi and Dr. Nikta Santhosh Gujrathi in Nashik, Maharashtra.
Vidit Gujrathi did his early schooling at Fravashi Academy and was coached in Chess from his childhood. In 2006, he finished second in the Asian Youth Championship in the U12 category, thus becoming a FIDE Master.
FIDE Rating: 2701 (As of December 2018)
Peak Rating: 2723 (February 2018)